Ecommpay Aims to Take a Solid Piece of the Fintech Pie by Hiring a New Global Head of Sales
Member News
Payments
Ecommpay
Jun 05, 2023
Member News
Ecommpay, a leading international payment service provider and UK and European direct bank card acquirer, has hired Karan Johal as its Global Head of Sales. Karan leads a growing sales team that has already added top talents from Revolut, Mollie, Checkout.com, Paysafe and other major players as Ecommpay aims to expand and grow across markets.
Karan and the team are responsible for executing the new clients acquisition strategy. The new team's expertise will bring significant advantages as Ecommpay develops in the Australian, Asian, and Latin American markets and lines up with the company's desire to offer new solutions for retail, travel, fintech and marketplaces to help merchants scale globally. As a first step, Karan will represent Ecommpay at MRC Barcelona as one of the main speakers of the show.
In a recent study conducted by Ecommpay & Censuswide, more than half of business leaders (54%) shared that they still feel they are facing various challenges in supporting the online financial literacy of its consumers and partners. Merchants have also reported experiencing difficulties, especially in regard to the complexities of scaling. While many have the desire to enter international markets, the process of achieving this can be confusing to the uninitiated. Offering local payment methods is a core step with 71% of consumers willing to abandon a cart if their preferred payment method is not offered. Ecommpay's expanding sales team, with Karan at the helm, are experts in the field, helping merchants navigate the vast numbers of methods and services available to them to select the most optimal options.
Another issue for scaling companies with an online presence is the rise in fraud, particularly for those based in the United Kingdom, the current European leader in card fraud, Karan's team, with the use of Ecommpay's range of innovative in-house built anti-fraud solutions, will prioritise the extensive analysis of each individual merchant, offering a payment solution that creates a synergy effect between conversion and security.
Throughout his career Karan Johal has worked for companies such as Feast HQ, Flubit and Checkout.com. At Checkout.com Karan held the position of VP for Business Development, responsible for selling new international payment processing products and services as well as driving new sales activities in the European region.
Moshe Winegarten, CRO of Ecommpay: "Nowadays, Ecommpay is not just a payment platform but a partner that unlocks global growth for merchants. Our company has very ambitious goals, and it is our products and talent that help us to achieve them. I'm happy to welcome Karan to our team. He brings fantastic experience not only in terms of sales in the fintech market but also in understanding the real needs of the clients and satisfying them. I've been inspired by the views of our new arrival on how the company should evolve and look forward to our continued partnership."
Karan Johal, Global Head of Sales of Ecommpay: "Merchants are demanding more from their payment providers. They understand that payment processes can be a competitive advantage. My colleagues and I are excited about joining Ecommpay as we have the ideal technology and talent to optimise online payments and enable the growth of merchants across various industries. I'm looking forward to embarking on this journey with Ecommpay."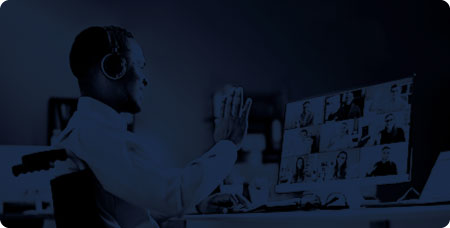 Host a Webinar with the MRC
Help the MRC community stay current on relevant fraud, payments, and law enforcement topics.
Submit a Request
Publish Your Document with the MRC
Feature your case studies, surveys, and whitepapers in the MRC Resource Center.
Submit Your Document