Partnering for Progress: Visa�s Historic First-Party Misuse/Friendly Fraud Announcement Webinar
Member News
Blog
Friendly Fraud
Merchant Risk Council
Jun 27, 2022
Blog
The MRC has been working tirelessly with industry partners over the last few years, including card networks like Visa, to reduce the costly problem of first-party misuse, formerly known as friendly fraud. Visa's recently announced updated dispute rules are a significant step in the right direction.
That's why, on 23 June 2022, Visa and the MRC partnered to produce a webinar focused on this historic announcement, with the goal of facilitating direct communication between the eCommerce community and the card network.
Given the excellent attendance and high level of audience participation, this goal was achieved.
With more than 1,150 registrations, this MRC member-only webinar entitled, Visa Briefing on Their Industry Announcement: 'Evolution of Compelling Evidence', brought together MRC members from across the eCommerce ecosystem, including merchants, issuers, and acquirers, to engage directly with Visa representatives Natalie England, Melanie Davis, and Mark Woelfer.
The conversation made a compelling case for Visa's updated rule and provided valuable insight and context for the future of first-party misuse mitigation. The webinar covered a lot of ground, including the current impact of invalid disputes on US merchants, the substantial rise in false fraud disputes correlated with the rise in CNP transactions, and a useful timeline for how the industry has evolved regarding evidencing cardholder participation in false fraud disputes over the last decade.
The Visa representatives carefully detailed what merchants need to know about the new Compelling Evidence rule, what's changed with the 3.0 version of the rule, and how merchants can best leverage their data to more efficiently dispute false fraud claims within this new framework.
As expected, there were many questions, and the webinar ended with an extensive Q&A between attendees and the card network representatives. Questions covered a wide variety of topics, including how low dollar amount transactions will be handled, whether the rule change is global, how photographic evidence will be used in disputes going forward, and many more.
Though there will likely be further questions as the new rule goes into effect in April 2023, this highly informative webinar stands as an excellent example of how collaboration and industry-wide communication can bring us closer to solving complex issues like first-party misuse.
View the entire webinar below, and learn more about becoming an MRC member if you're not already so you too can stay on the cutting edge of scheme rules for fraud prevention.
View Visa's Announcement Webinar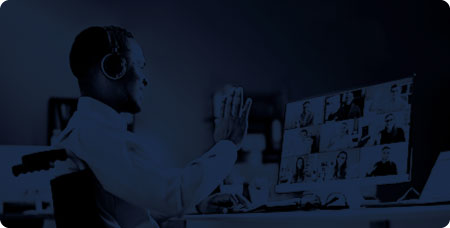 Host a Webinar with the MRC
Help the MRC community stay current on relevant fraud, payments, and law enforcement topics.
Submit a Request
Publish Your Document with the MRC
Feature your case studies, surveys, and whitepapers in the MRC Resource Center.
Submit Your Document