INFORM Consumers Act Takes Aim at U.S. Online Marketplace Seller Fraud
Member News
Blog
Regulation
Regional regulations
MRC
Jun 30, 2023
Blog
By Keith Briscoe, VP Member Advocacy, Merchant Risk Council
Online marketplaces continue to gain popularity with consumers looking for a single destination to access multiple sellers of goods and services. By 2027, it is estimated that third-party sales through online marketplaces will account for 57% of retail sales.
Along with their increasing popularity comes increased risk from fraud in many forms, including mispresented products and services, misleading advertising and sales tactics, bait-and-switch scams, hidden fees and counterfeit goods. In some cases, KYB (Know Your Businesses) processes are failing to identity fraudulent businesses out of the gate, exposing consumers to fake sellers who collect payment without ever intending to fulfill orders.
The INFORM Consumers Act – which came into effect on June 27th – aims to make marketplaces accountable to new compliance obligations to better protect consumers. Under the new act, online marketplaces in the U.S. must now collect and verify several key pieces of information before allowing high-volume sellers to set up shop in their marketplaces. These include government ID credentials, Tax ID, bank account information and contact information.
The seller's name must appear in a variety of places – including product listing pages and account transaction histories – to ensure consumers have full transparency before and after they make their purchase. Under the act, sellers that fail to comply with these requirements must be suspended and marketplaces must provide consumers with clear, simple ways to report suspicious activity. Failure to comply could result in steep civil penalties for marketplace operators.
The MRC will be watching these developments closely and supports the work of regulators and law enforcement who will be monitoring qualifying marketplaces for compliance.
To learn more, you can access the full act here, and learn what online marketplaces must do to comply here.
Read more about the work the MRC Advocacy team undertakes on behalf of our merchant members.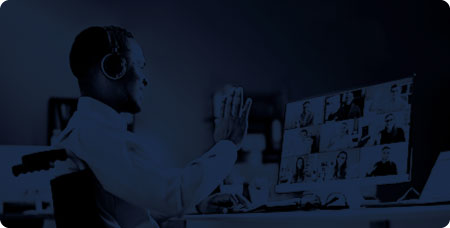 Host a Webinar with the MRC
Help the MRC community stay current on relevant fraud, payments, and law enforcement topics.
Submit a Request
Publish Your Document with the MRC
Feature your case studies, surveys, and whitepapers in the MRC Resource Center.
Submit Your Document